I'm Not Scared (aka Io non ho paura)
(in Italian with English subtitles)
Directed by Gabriele Salvatores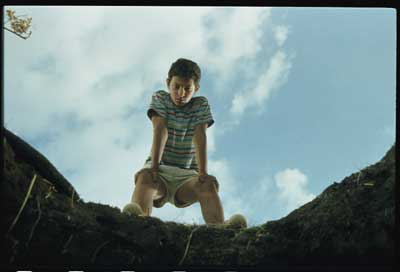 Shot in the beautiful southern Italian countryside, the story is about a young boy who finds another boy imprisoned at an abandoned farm. Is this some kind of a mob thing? Do the boy's relatives have anything to do with the crime? Giuseppe Cristiano puts on an impressive show as the young boy -- as does the rest of the cast. I like these foreign thrillers -- they are much less predictable than their American counterparts. Try to catch this one on the big screen – the film is very impressive visually – those beautiful exteriors of southern Italy.
Images are copyright respective owner
For more information about this film including detailed cast and crew credits, check out The Internet Movie Database by clicking here.
---
e-mail me